Publisher's Note: This contest ran in November 2020. We have included it in this year's magazine to remind us all of the magic of Nature, the beauty of Palma and the incredible people who participated to bring us their photo perspectives of the Light Show Event.
Thank you to all of you who got up early and made it to La Seu Cathedral in Palma on 11th November at 8.30 in the morning. And a bigger thank you still for all those who participated in the Affordable Mallorca Photo contest and sent in their best snaps of the magical lightshow – a fascinating spectacle we get to see but twice a year when the rising sun passes through the rose window of Trinity Chapel at just the right angle, projecting its image on the opposite wall.
And the Winner Is … #
Brigitte Gentsch. We choose her photo for being the most creative.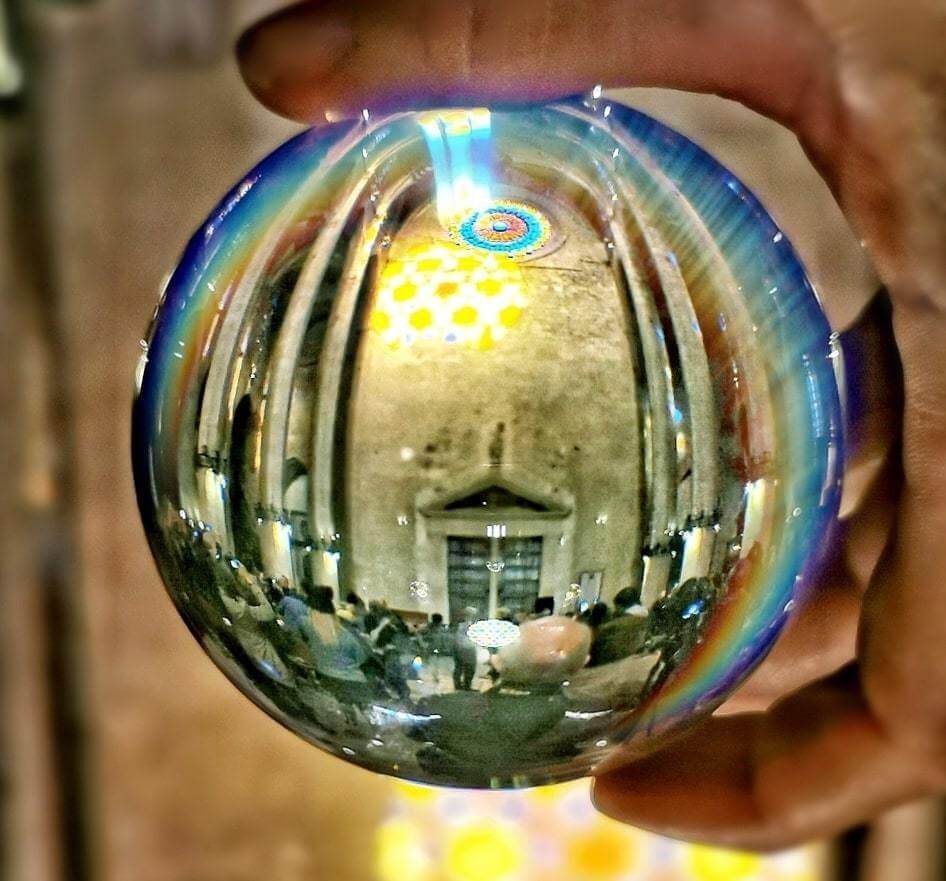 Brigitte Gentsch
Her prize was a dinner for two at the Lebanese restaurant Rotana in Palma'sfashionable Santa Catalina neighbourhood. Value is 32€per person and includes a tasting menu of 3 cold 3 hot starters, 1 main that includes a grill of lamb, chicken and beef (pincho); also included are water, a glass of wine and desert.
Rotana Restaurant, Calle Annibal 21, Santa Catalina, 07013 Palma, +34 971 206078, [email protected], http://restauranterotana.com/
Brigitte Gentsch

Brigitte Gentsch
A Difficult Choice #
To make our choice was not at all easy! Here is a small selection of the photos submitted.
Sources
Personal Experience

#PalmaCathedral #WinterSolstice
By Ulla Rahn-Huber
12 November, 2020