Mallorca offers plenty of affordable fresh fruits and vegetables if you venture to the villages around the island. The Mediterranean diet is full of nutrition and reduces heart disease. One of the most appealing aspects of visiting and living on Mallorca is the strong agricultural economy. Every village has a market day each week where you can find producers for locally-grown vegetables, fruits, olive oils, salts and honey. Each Season provides its own special selection of offerings.
As a quick guide for staples that offer the most unique flavours of the island:
Find raw honeys of orange and almond blossoms, wildflowers and other flowers made in Pollensa and Soller.
If you want to enjoy special salts harvested on the southern coast, visit Es Trenc and tour the Salinas. This is worth the trip and many think the Flor de Sal produced here has healing properties. You might get lucky and see migrating Flamingos that feed on the tiny shrimp that live in the waters nearby.
Wines in Serra de Tramuntana and the foothills have most robust flavours of the soils. Vineyards date back to the Romans. Best villages and surrounding areas: Bunyola, Biniali, Consell and Santa Maria de Cami.
Here's a list of our Top 10 Markets around the island where you can purchase affordable local produce:
1. Palma: La Llotja del Peix #
Chose from an abundance of fish & seafood brought in daily by local fishermen.
2. Palma - Mercat Olivar #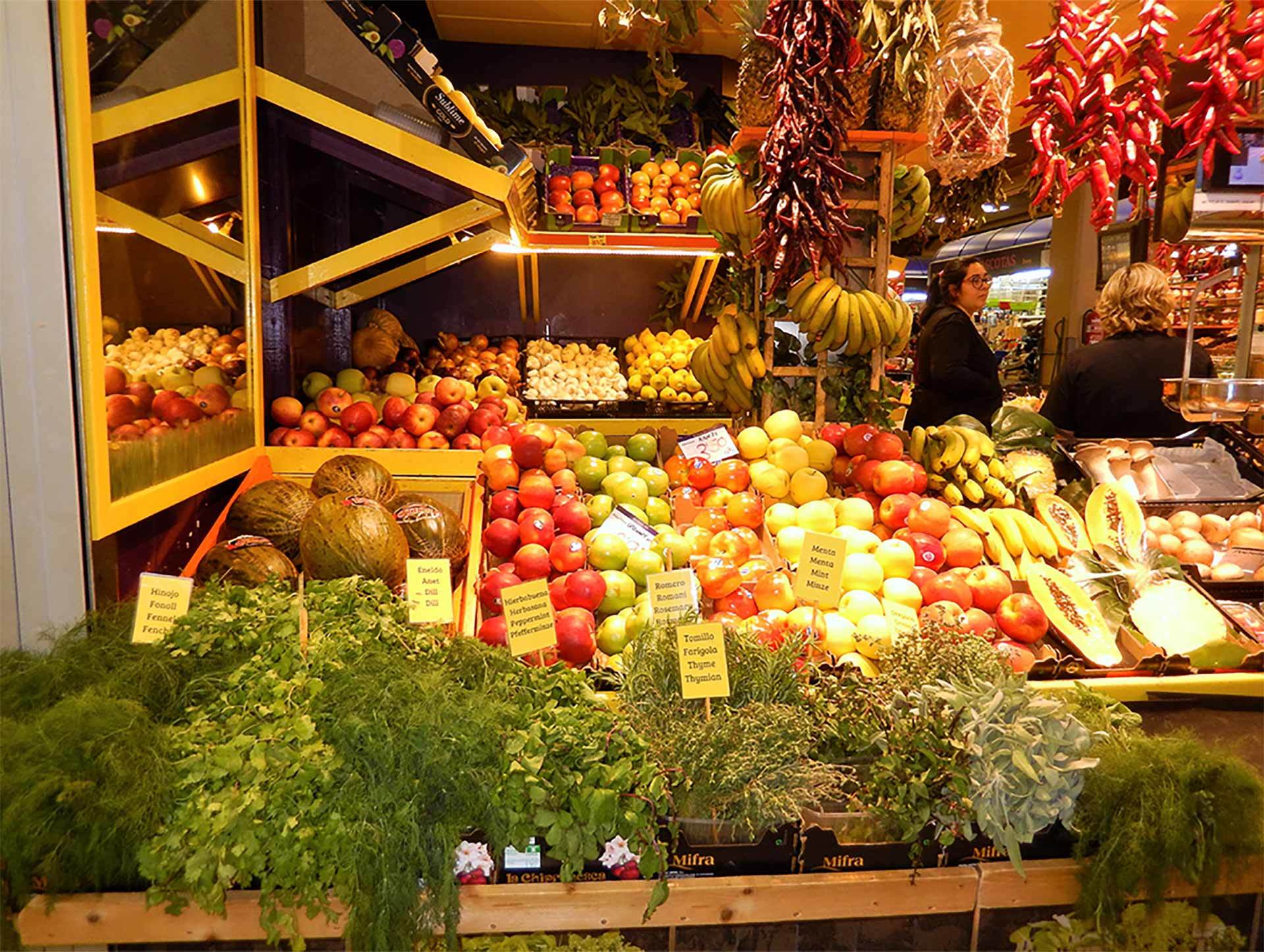 3. Biniamar (Selva) and Caimari #
4. Santa Margalida #
6. Sant Llorenc des Cardassar #
7. Binissalem #
Tomatoes and much, much more – enjoy the hustle and bustle of market day on and the Plaza de la Iglesia.
9. Alaró #
Quaint little mountain village featuring old stone houses. And a lovely market with plenty of regional produce, too.
10. Felanitx #
Local produce, clay pots, even an alley with live chickens and pheasants – this market caters to all tastes.
Savour the flavours of Mallorca at Affordable Prices!
Por Memphis
13 julio, 2018