Celebrate your Dream Wedding In Mallorca! #
Wedding bliss to happily ever after… Here is how to make it come true.

Renowned as a honeymoon destination since the mid-twentieth century, Mallorca has everything going for it - beautiful beaches, dramatic mountains, glorious countryside, romantic sunsets and balmy weather conditions throughout much of the year, not to mention excellent hotels and a rich and varied gastronomy! These days many couples are making the decision not just to spend their honeymoon here - but also to actually celebrate their wedding on this spectacular island. Want to join the club? Here are the legalities to observe:
Some homework first
If at least one of you has been legally resident in Spain for two years it is possible to arrange your civil marriage through the registry office of your local town hall. It can be quite daunting and will involve official translations of documents from your home country so allow plenty of time if you decide to take this route.
You are Roman Catholics? Whether or not you are residents, you may have an internationally valid legal wedding in Spain, conducted by a Catholic priest in church and without the necessity of a civil marriage. If you do decide to choose this option please be aware that the wedding service will normally be conducted in Spanish, and you will need to provide various documents from your church in your country of residence. Formalities vary from parish to parish so check the requirements well in advance with the local priest.
AM tip (pssst!): Why go to all that trouble? Arrange to do the legal part of your marriage in your home country beforehand and come to Mallorca to celebrate
Chose your location
Once the official legalities have been dealt with, and if you are not having a Catholic wedding which has to take place in a church, you are free (budget-permitting!) to choose from the incredible variety of locations available for your special day - how about
a castle,
a mountain top,
the seashore,
a private villa,
a vineyard, or a yacht?
The possibilities are endless…
'Any couple who dream of a beautiful wedding, Mallorca will make those dreams come true.'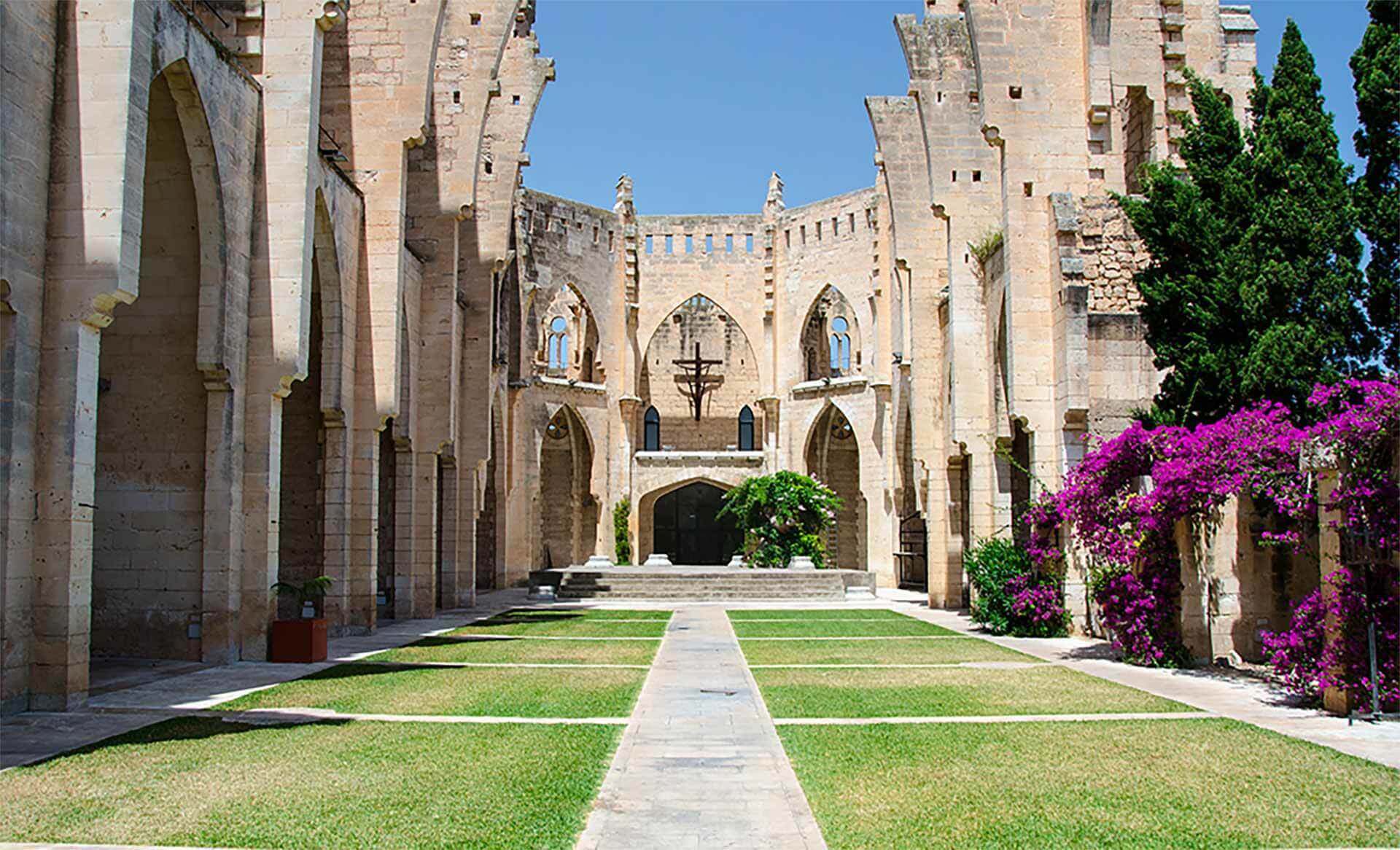 For the classical taste #
Traditionalists may want to marry in church, and there are many beautiful historic churches on the island. You don't have to be a Roman Catholic - religious services in the churches may be conducted by other Christian clerics. There is an Anglican chaplaincy [[INSERT LINK INFORMATION:www.anglicanchurchmallorca.org]] on the island and the chaplain is happy to conduct weddings, in English of course, for a donation of €490 (2018 rate). Prior arrangements should be made by the couple with the local parish priest of the church of their choice. The cost to use the church building will be around €400 to €500 but may be less depending on location.
A hundred ways to celebrate … #
There are many English-speaking wedding planners and celebrants on the island who would be happy to help not only with the weddings mentioned above, but also with non-religious or other religious ceremonies such as Jewish or Hindu weddings, and also same-sex marriages.
Alternatively, if you decide to marry in a hotel, you may find that they have their own 'in house' event manager or wedding coordinator. There are of course many further advantages to celebrating your special day in a hotel - for a start they have everything on the spot - your accommodation, bar and restaurant, seating for your guests at the ceremony, and staff to attend your every whim!
10 of the Most Spectacular Wedding Venues
Find out all about the most splendid locations to live your own Mallorca Wedding Dream See More>>
Por Cheryl Silvester
27 noviembre, 2020